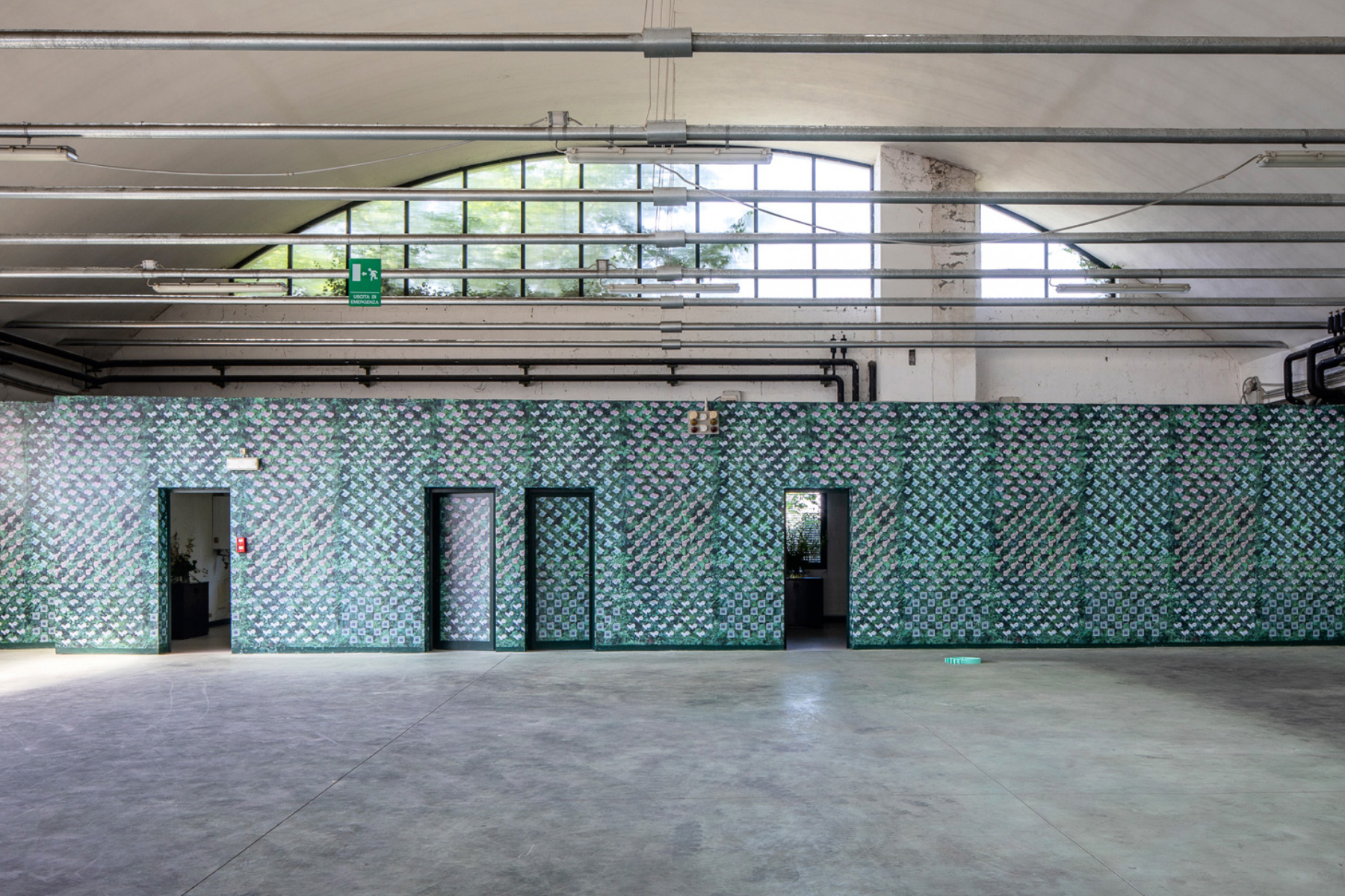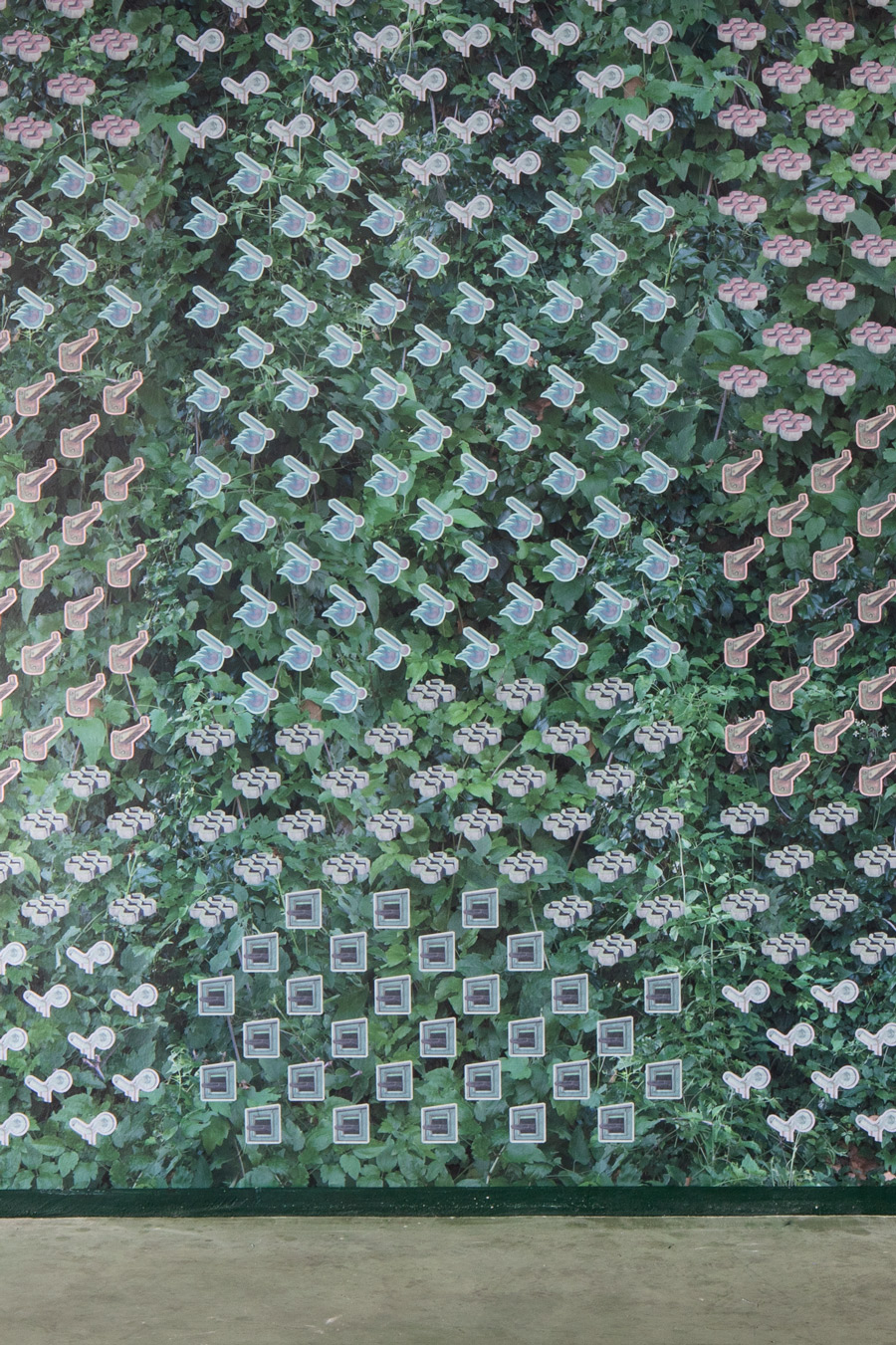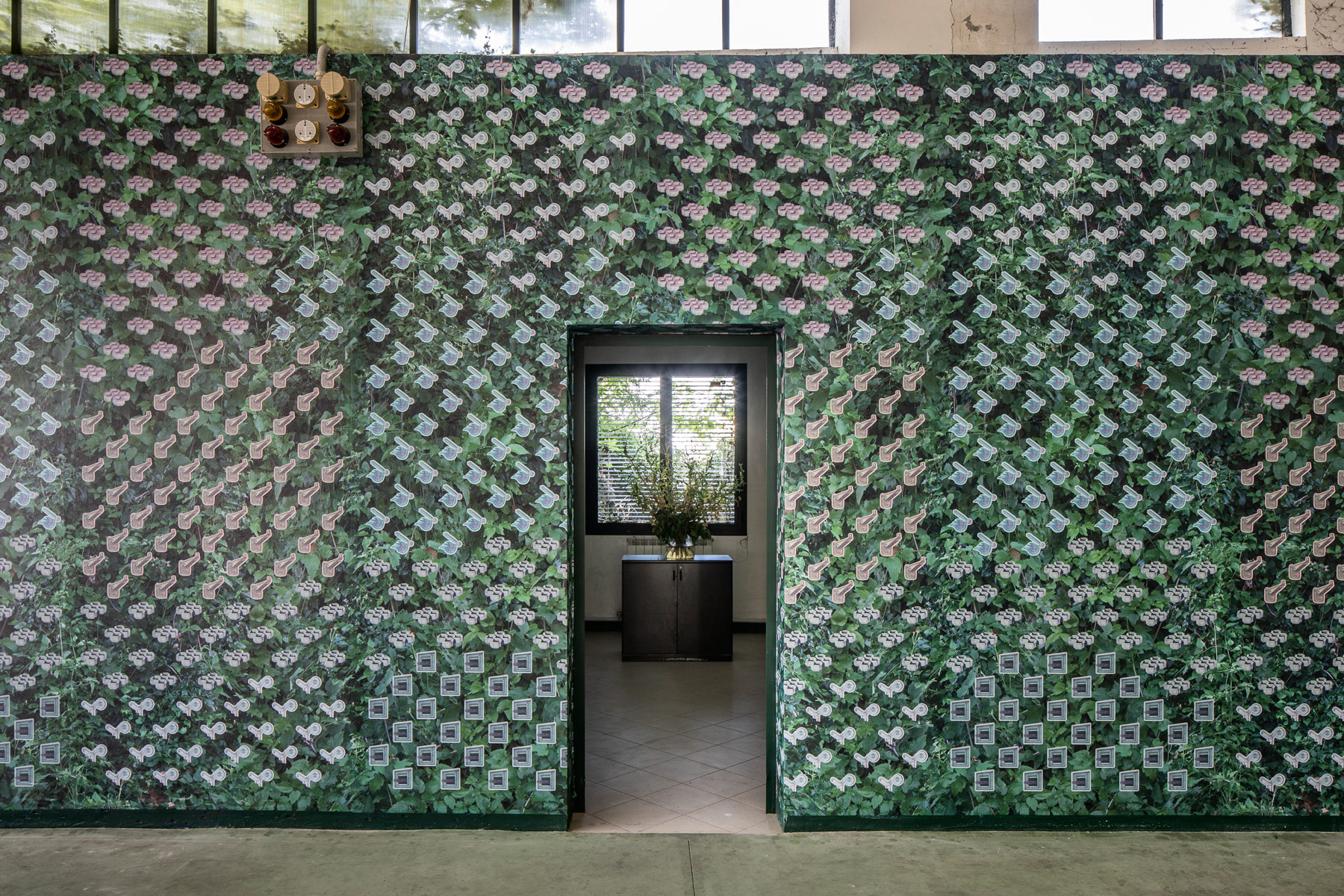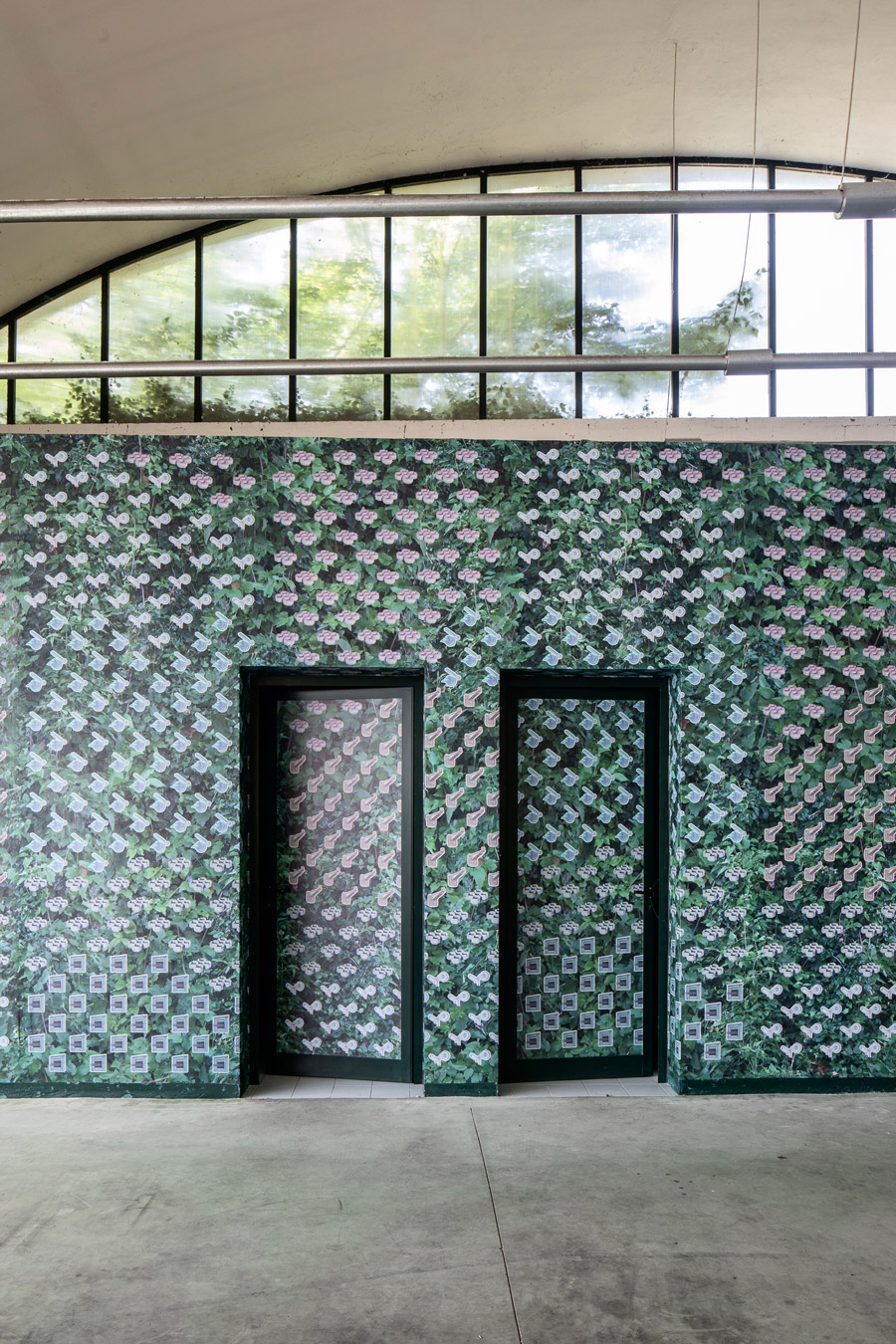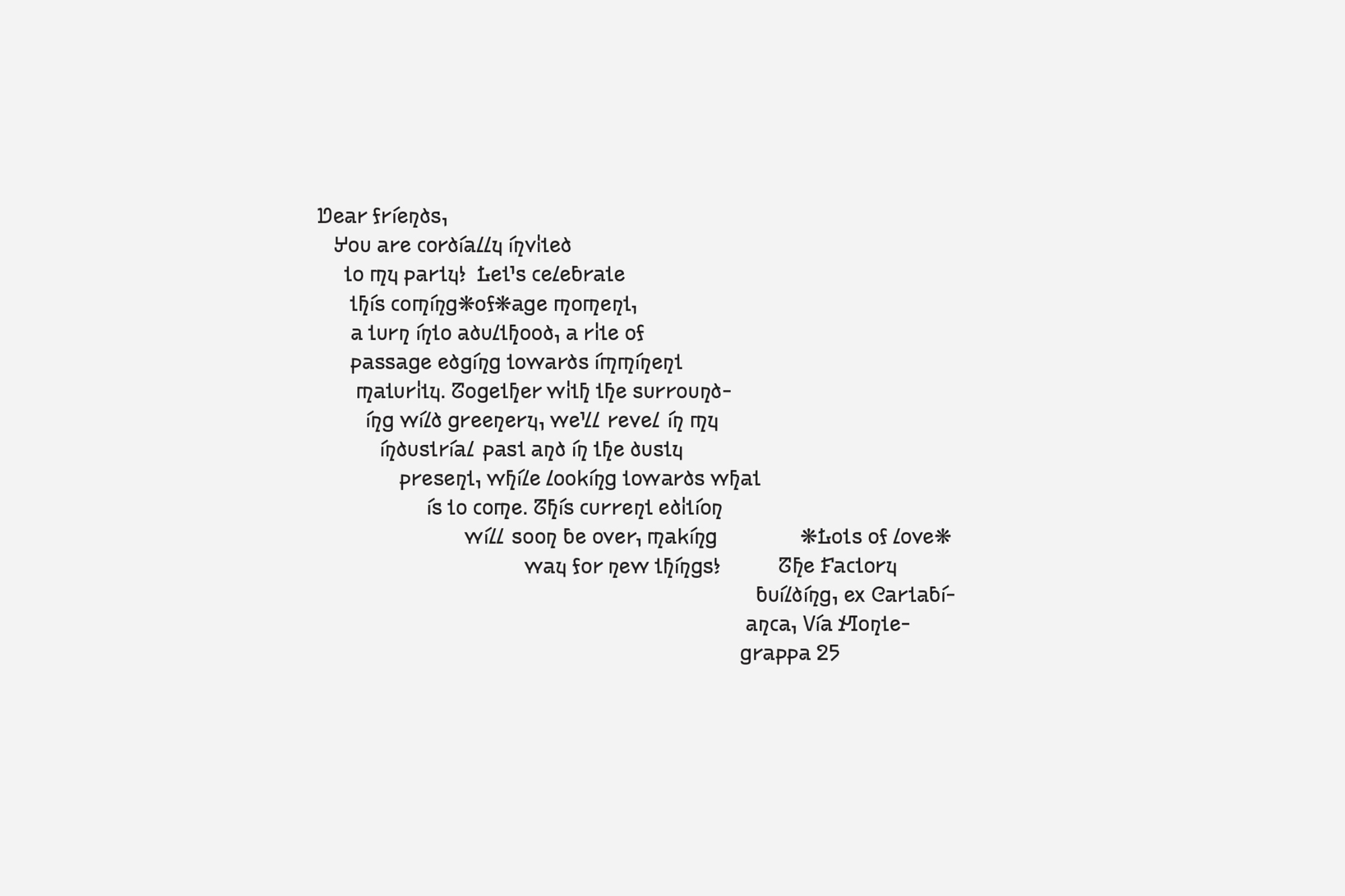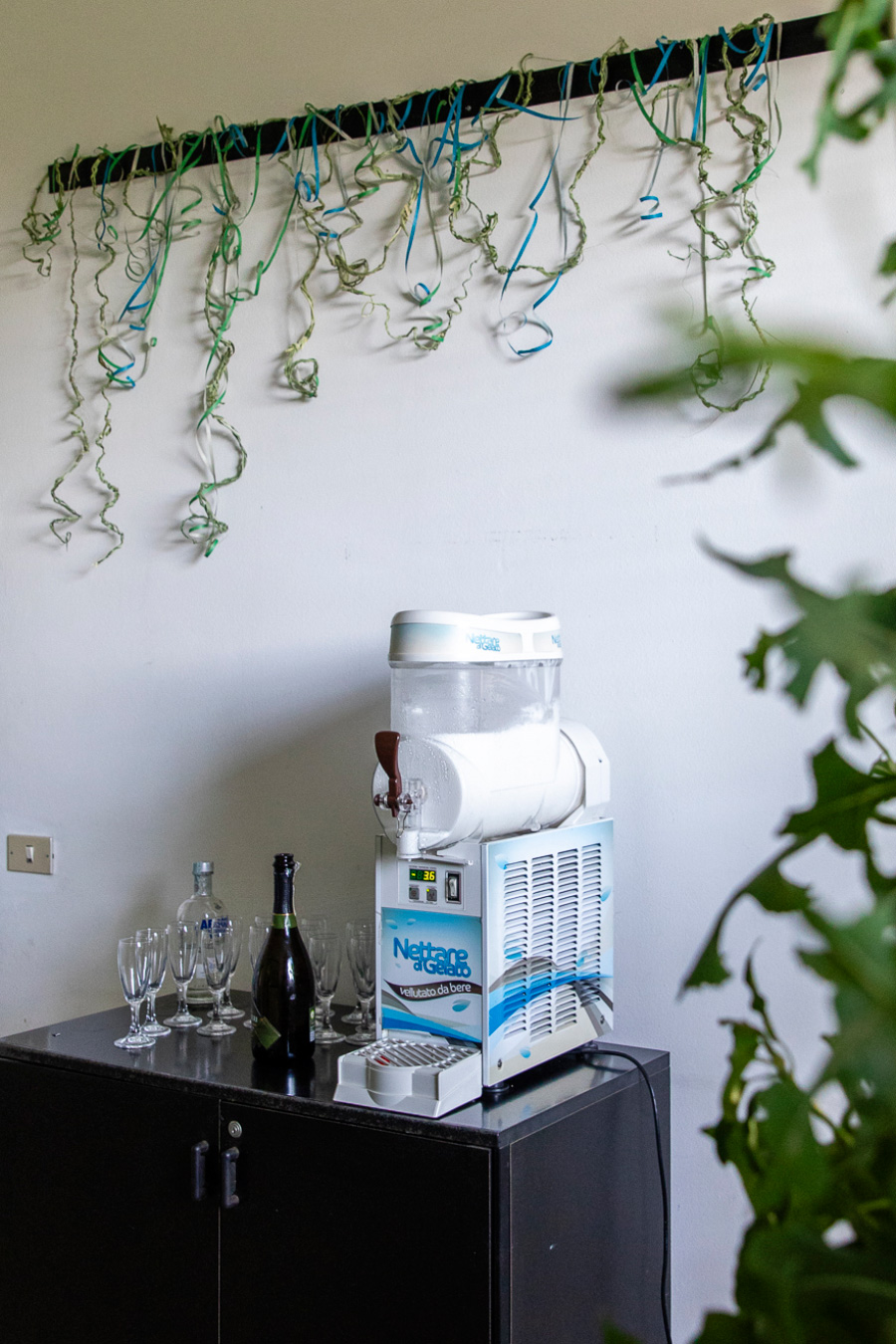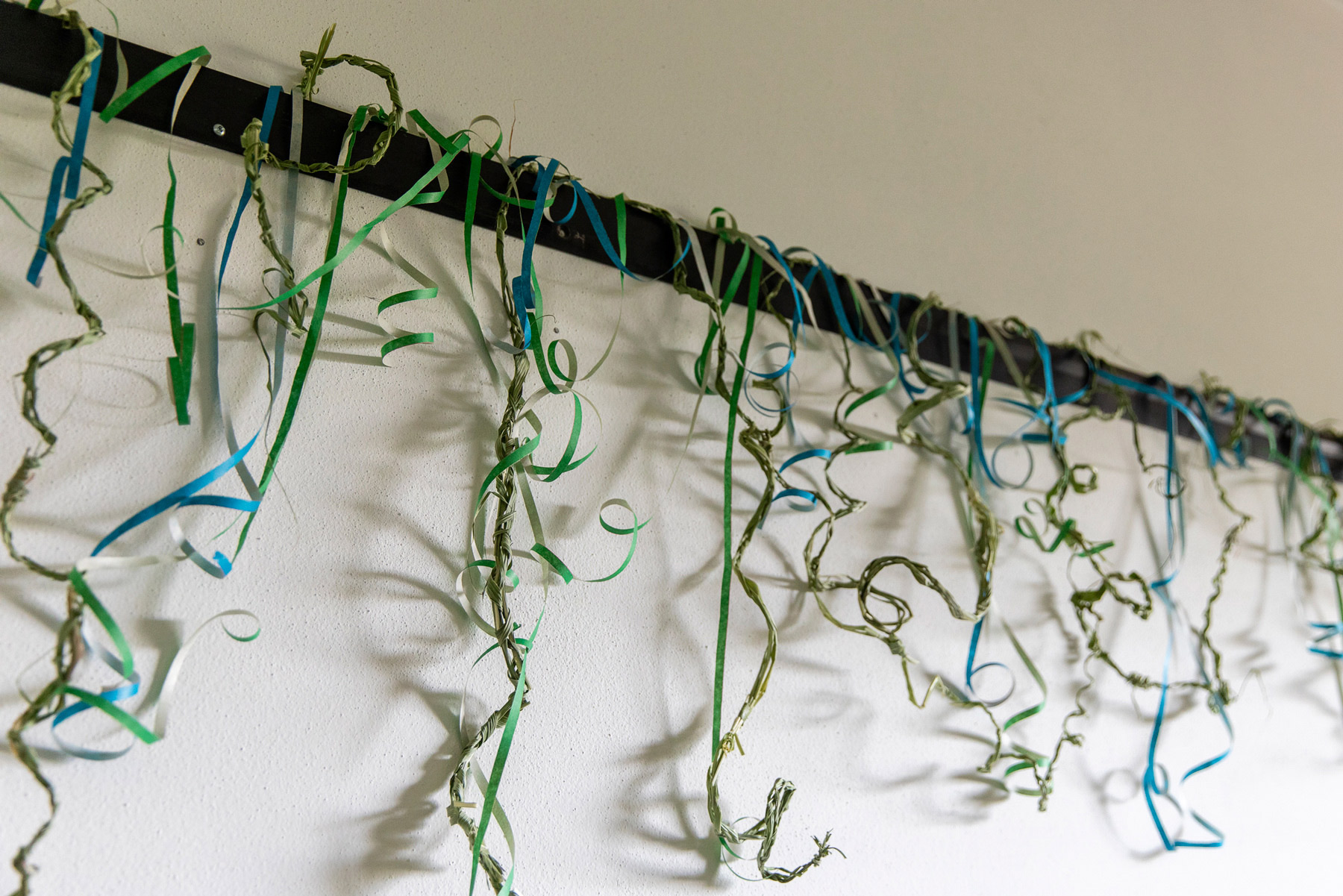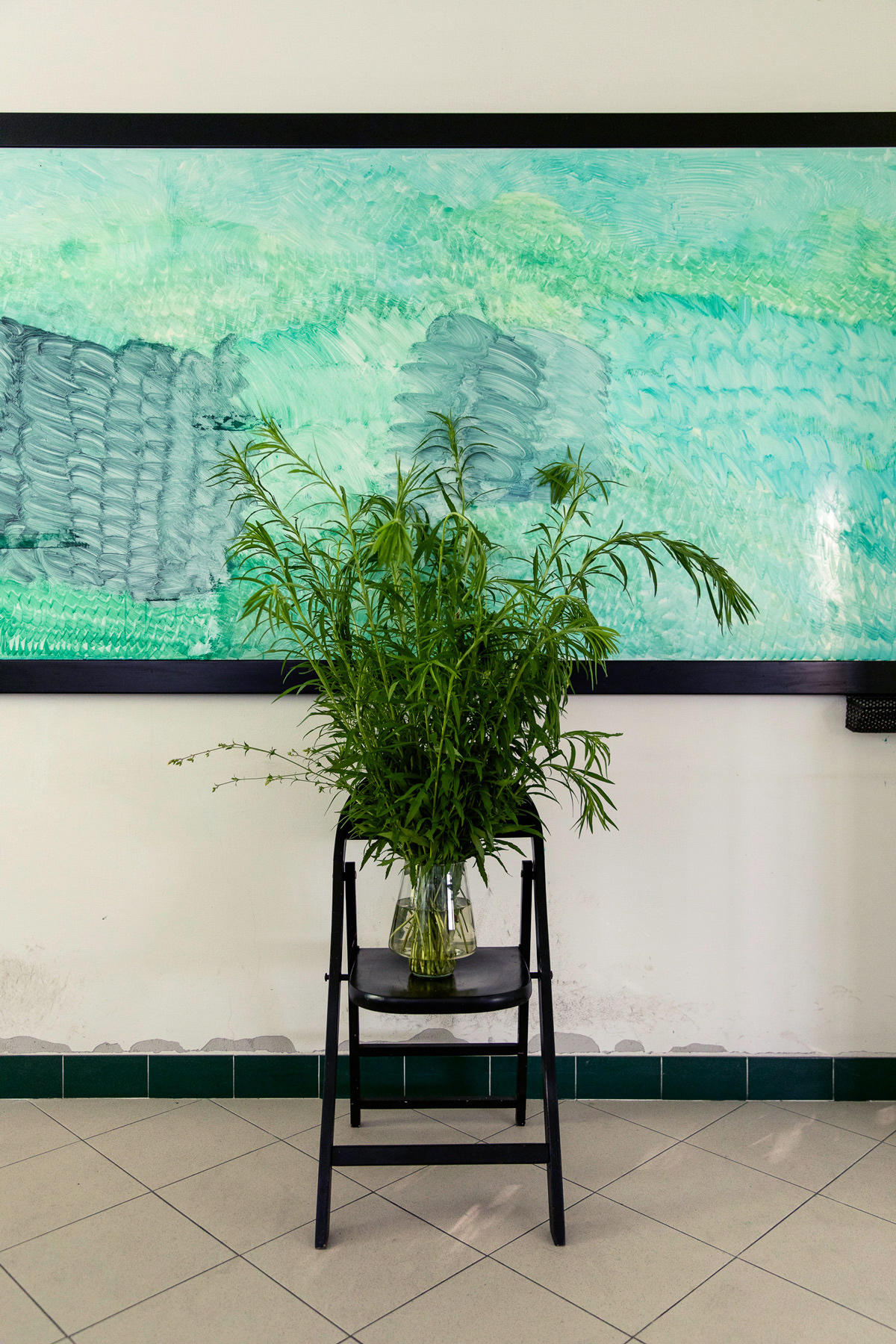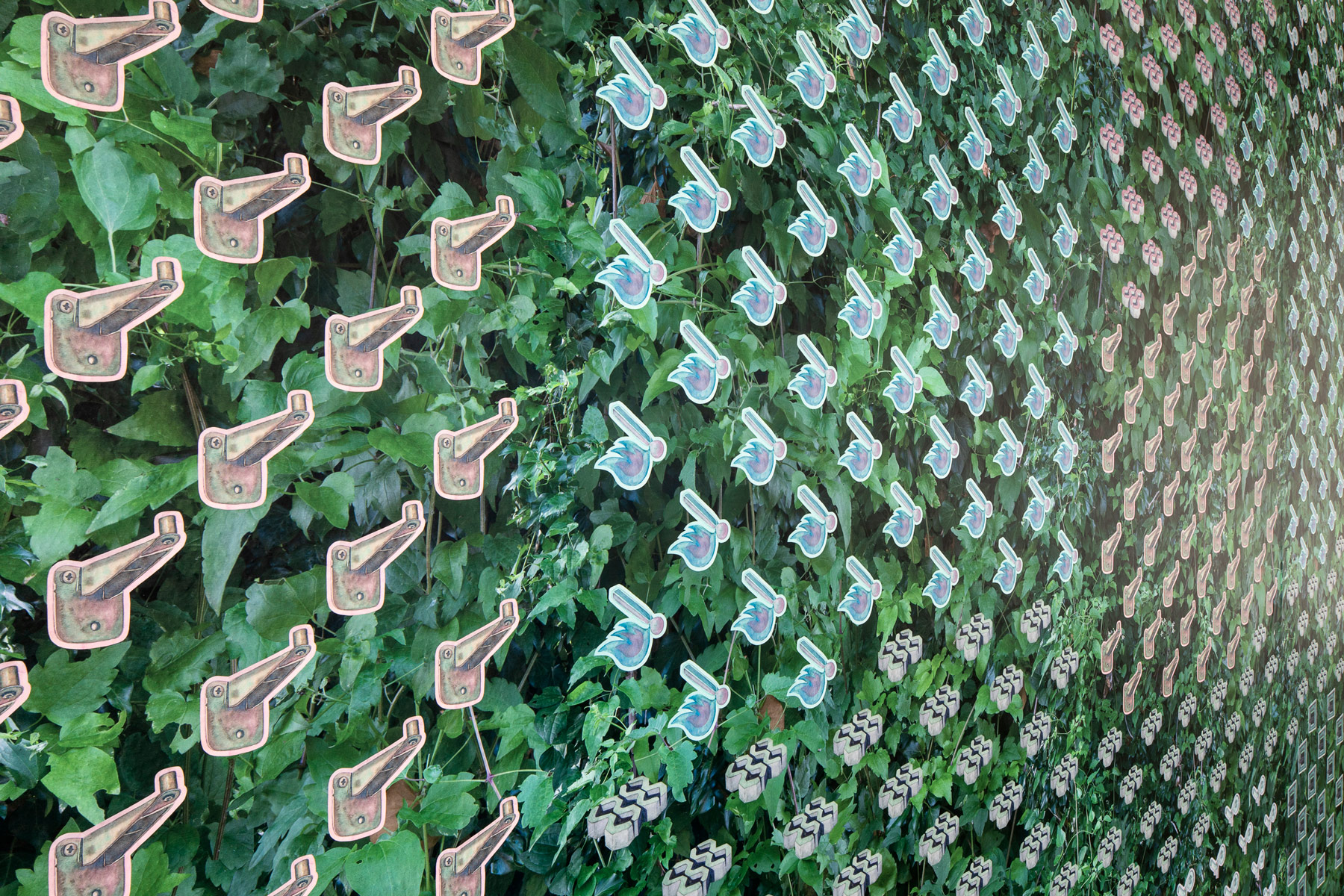 The Adolescent is a site-specific installation that takes the form of a set for a party – a coming-of-age celebration. After being empty for nearly two decades, the factory ensemble at Villa Filanda Antonini will soon be renovated to fulfil a new function. Although far from being a ruin, the building shows signs of disrepair and traces of its former use, with its rough industrial halls, dilapidated office spaces, and greenery pressing up against the windows.
In this work the building is personified, treated as an awkward adolescent on the cusp of adulthood. Coming-of-age is defined as the attainment of prominence, respectability, recognition, or maturity. Like an adolescent, this place will soon start a new phase in its life – a chapter created, and handed to it, by its developers.
A printed pattern sets the scene, applied directly to the wall separating the rough industrial halls from former office spaces, while a row of lights on the floor welcomes guests to the space. Taking the form of glowing eye-shaped shrines, they point the way towards smaller office spaces filled with arrangements of weeds and a drink typical to the area, on offer. The abstracted party scene is an awkward, imported presence in an empty industrial space. Adolescence is often characterized by conflict, and here too the language adopted challenges the harmony and mimesis though continuous visual dissonances.
FLOOR: Small LED lights are attached to screws protruding from the floor, the remains of a storage system from factory times. These obstacles are enclosed by eye-like sculptural objects (wood, acrylic paint) forming rows of watchful shrines.
WALL: Separating the former service spaces from the industrial hall, the wall is covered by a print work, an out-of-place wallpaper that unrolls along its entire length. A repeated photograph of the wild ivy that thrives in the southern side of the warehouse is overlaid by a pattern of small watercolor images, or 'icons'. These are abstractions of mundane elements related to the place. They include features of the building from its industrial period – fire extinguisher hooks, bits of 'no fire' signage, a switch, but also elements that hint towards the place's future, such as variations of a paving brick for a parking lot. Far from being a harmonious motif to decorate the space, the texture of the composition creates a sharp break within the architectural space that rewrites the proportions of the industrial volume while anticipating future interventions in the space.
OFFICE: Two former office spaces are filled with tables with arrangements of cut weeds from the neighboring plot. The whiteboards found in the small spaces are filled with acrylic marker drawings for the occasion.
REFRESHMENTS: Sgroppino – Lemon ice cream, Prosecco and Vodka, frothed and served in a fluted glass.
Photos: © Federico Marin